50 foto di attori comparati al personaggio interpretato
I Biopic sono un genere che è sempre stato di successo a Hollywood. Molti attori si buttano in questi progetti immergendosi completamente nel personaggio, cercando di imitarne perfettamente anche l'aspetto. Ecco 50 foto di attori accanto al personaggio interpretato.
Abraham Lincoln Daniel – Day-Lewis (Lincoln)
Aileen Wuornos – Charlize Theron (Monster)
Alfred Hitchcock – Anthony Hopkins (Hitchcock)
Andy Kaufman – Jim Carrey (Man on the Moon)
Bettie Page – Gretchen Mol (The Notorious Bettie Page)
Billy Beane – Brad Pitt (Moneyball)
Bob Dylan – Cate Blanchett (I'm Not There)
Buddy Holly – Gary Busey (The Buddy Holly Story)
Charlie Chaplin – Robert Downey Jr. (Chaplin)
Coco Chanel – Audrey Tautou (Coco Before Chanel)
David Frost – Michael Sheen (Frost/Nixon)
Ernesto "Che" Guevara – Benicio del Toro (Che)
Eva Perón – Madonna (Evita)
Frida Kahlo – Salma Hayek (Frida)
General Geroge S. Patton – George C. Scott (Patton)
George W. Bush – Josh Brolin (W.)
Mohandas K. Gandhi – Sir Ben Kingsley (Gandhi)
Harry S. Truman – Gary Sinise (Truman)
Harvey Milk – Sean Penn (Milk)
Howard Hughes – Leonardo DiCaprio (The Aviator)
Idi Amin – Forest Whitaker (The Last King of Scotland)
J. Edgar Hoover – Leonardo DiCaprio (J. Edgar)
James Dean – James Franco (James Dean)
Jerry Lee Lewis – Dennis Quaid (Great Balls of Fire!)
Jimi Hendrix – Andre 3000 (All Is By My Side)
Jim Morrison – Val Kilmer (The Doors)
Johnny Cash – Joaquin Phoenix (Walk the Line)
Julia Child – Meryl Streep (Julie & Julia)
Lee-Harvey-Oswald – Gary Oldman (JFK)
Malcolm X – Denzel Washington (Malcolm X)
Margaret Thatcher – Meryl Streep (The Iron Lady)
Mariane Pearl – Angelina Jolie (A Mighty Heart)
Marilyn Monroe – Michelle Williams (My Week with Marilyn)
Mark Zuckerberg – Jesse Eisenberg (The Social Network)
Muhammad Ali – Will Smith (Ali)
Nelson Mandela – Morgan Freeman (Invictus)
Oscar Wilde – Stephen Fry (Wilde)
Oskar Schindler – Liam Neeson (Schindler's List)
Pablo Picasso – Anthony Hopkins (Surviving Picasso)
Elizabeth II – Helen Mirren (The Queen)
Ray Charles – Jamie Foxx (Ray)
Salvador Dali – Adrien Brody (Midnight in Paris)
Sammy Davis Jr – Don Cheadle (The Rat Pack)
Sarah Palin – Julianne Moore (Game Change)
Selena Quintanilla-Pérez – Jennifer Lopez (Selena)
Sid Vicious – Gary Oldman (Sid and Nancy)
Steve Jobs – Ashton Kutcher (Jobs)
Truman Capote – Philip Seymour Hoffman (Capote)
Vincent van Gogh – Kirk Douglas (Lust for Life)
Aron Ralston – James Franco (127 Hours)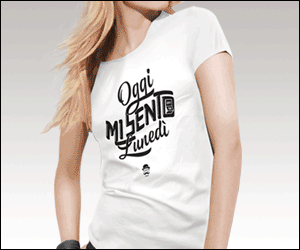 La discussione è regolata dalle seguenti Policy.
Comments
comments